CBS Scrip Program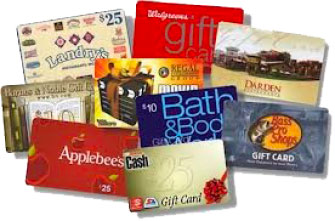 Buy gift cards for Lowes, Starbucks, Amazon, Dicks Sporting Goods Store, Bi-Lo, Shell Gas, Subway, Wendy's, Staples, Panera, Papa Johns, Target, Wal-Mart, CVS and other businesses. When you participate in the CBS Scrip Program, the school earns a percentage of each gift card as a rebate. See a list of all retailers at Scripzone.com.
How Does Scrip Work?
Retailers participating in the Scrip program agree to sell their gift cards to Curtis Baptist School at a discount, ranging from 1.5% to 20%. Families like yours buy the cards for full face value and redeem them for full face value.
How do I start? It's easy!
Log onto www.Scripzone.com to view list of participating retailers and discounts given.
Select "New User" and fill out your user name and password, and your name and address information.
Enter the Curtis Baptist School Enrollment code – 706722cbs in the "join group" box.
Click "join group" and Curtis Baptist School should be displayed.
TWO WAYS TO START TODAY!
ON-LINE ORDERING: Place your order and pay online using your Scripzone account and have it delivered directly to School for your pick-up (No shipping charge) or delivered right to your house for a $7.50 shipping charge.
ORDERING THROUGH THE SCHOOL: Fill out the SCRIP Order form, and drop it off along with your payment at the School Office. Your order will be processed and ordered on your behalf on Tuesdays and available for pick up at CBS on Wednesdays (No shipping charge).